Findling Surgical, P.C.
Dr. Fillip Findling specializes in surgery of the hand, wrist and elbow. He also has extensive training in the surgical treatment of carpal tunnel syndrome, arthritis, wrist fractures, and ligament injuries.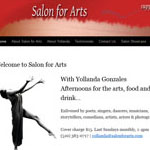 Salon For Arts
A monthly salon curated by Yollanda Gonzales, featuring artists from the San Francisco Bay Area.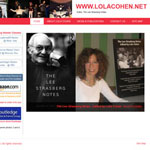 LolaCohen.Net
Lola Cohen began her life in the Theater by studying acting with Lee Strasberg during the last 5 years of his life (1977 to 1982) at The Lee Strasberg Theater and Film Institute in New York and Los Angeles. After Lee's death, Lola continued her training with the enigmatic Kim Stanley, who developed her own brand of training including her invaluable Need Exercise. Lola, then trained with Jose Quintero and was introduced to Sanford Meisner's work by David Proval. At that time, Lola began and still continues her acting teaching career – in which she has taught thousands of actors and directors from all over the world at the Strasberg Institute in NY and LA, in Master and private classes, lectures and presentations.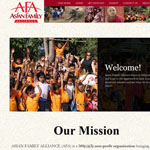 Asian Family Alliance
Asian Family Alliance (AFA) is a 501(c)(3) non-profit organization bringing aid and empowerment to the victims of humanitarian crises in Asian nations. 100% of all public donations fund sustainable community development and refugee assistance programs. We invite you to join a family of caring people around the world!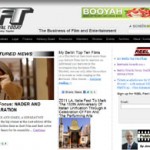 Film Festival Today
Film Festival Today covers news and topics related to the film industry worldwide. There is timely coverage of film festivals as well as film reviews, industry-related news and coverage of the latest awards and acknowledgments in the industry.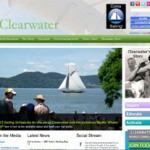 Hudson River Sloop Clearwater
The good people protecting the mighty Hudson River and educating the public about its history needed a new design for their website that would allow them to more easily update it with news items, upcoming events and educational resources that are at the core of their organization. The site includes an events calendar, photo galleries, membership sign-up forms, and sail scheduling and info for their flagship – the beautiful sloop Clearwater.
Selected list of other client sites: